SPECIAL OFFERS FROM TORONTO'S TOP ATTRACTIONS
Are you looking for other great things to do in Toronto? We can help with that! When you sign-up for a tour or tour package with Toronto Bicycle Tours you also receive discounted admissions to some of Toronto's top attractions. Feel free to include one, some, or all of these places in your Toronto plans! Instructions on how to redeem the discounts will be sent to you after you register for a tour. Read on to see the great offers our partners have for you…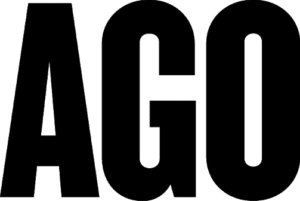 15% OFF ADMISSION TO THE ART GALLERY OF ONTARIO
With a collection of more than 80,000 works of art, the Art Gallery of Ontario is among the most distinguished art museums in North America. The transformed AGO is Toronto-born Frank Gehry's first building in Canada. Highlights include work by Tom Thomson and the Group of Seven, a comprehensive collection of contemporary art and the world's largest public collection of works by renowned sculptor Henry Moore. Plus enjoy the newly redesigned fun and interactive Hands-On Centre for children and families located in the Weston Family Learning Centre – you'll find art-making and creative play activities for the whole family. An extraordinary home for extraordinary art, the AGO offers an incredible art experience with each visit.
18% OFF GENERAL ADMISSION TO THE ROYAL ONTARIO MUSEUM
No trip to Toronto is complete without a visit to the Royal Ontario Museum, Canada's largest museum of world cultures and natural history. Explore stunning galleries of dinosaurs, Canada's First Peoples, ancient Egypt, minerals and gems, and more. With world-class shopping and dining and breathtaking architecture, the ROM is your gateway to the world.


SAVE 20% ON TICKETS TO THE ONTARIO SCIENCE CENTRE
Discover hundreds of interactive exhibits, exciting IMAX® Dome Films and live demonstrations at the Ontario Science Centre! Explore the TELUS Rain Forest, get a charge out of our Van de Graaff generator (your hair will stand on end!) or fly through outer space in Toronto's only public planetarium. Build your own roller coaster in KidSpark, a unique discovery playground for children under eight, make magnetic fluids dance in the always-evolving Weston Family Innovation Centre or push the limits of the human machine with "bodies-on" activities in our new exhibition hall, The AstraZeneca Human Edge. There's so much for all ages to see and do – click here to learn more!
HOCKEY HALL OF FAME
20% OFF ADMISSION AND 10% OFF AT THE SPIRIT OF HOCKEY STORE
Spread across 65,000 square feet, the Hockey Hall of Fame offers something for everyone. Try your hand at goaltending and shooting against life-sized EA Sports animated versions of today's top players in the NHLPA Game Time model rink. Call the play-by-play and host your own SportsCentre in the TSN Broadcast Zone. Revel in the world's finest collection of hockey artifacts. View hockey's first 3D film and explore the Hall's newest exhibit 'The Mask' featuring a gallery of 90 goalie masks.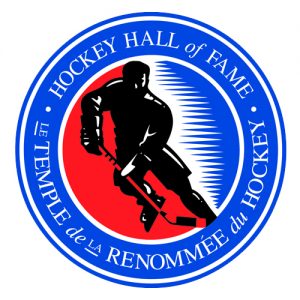 20% OFF TICKETS TO THE SECOND CITY THEATRE
Second City has been the home of ground-breaking comedy for more than 50 years, launching the careers of entertainment legends such as Bill Murray, John Candy, Andrea Martin, Mike Myers, Colin Mochrie, Tina Fey, Stephen Colbert and a new generation of rising stars. Located in the heart of Toronto's Entertainment District, our fully-licensed theatre offers a full bar and food menu, with table service available throughout the performance.